Hey there!
It has been a while since we last posted. The reason? Well, Myanmar is so full on (good and bad) that there really has't been a moment to bust out the laptop, get online and write about what we have done. This is a good thing, as we have been so busy living, and not busy typing away on a screen. This country is incredible, challenging but so rewarding as a traveller, both north and south and will post on the rest later. Sheree will be covering Yangon and Mandalay, we will both cover Bagan and I will post about my 24 hours of craziness to the Gokteik Viaduct.
So I am going to cast my mind back to the Dawei Peninsula and write a little about it. It has been about a week since we left and we both miss it a lot! It is a special place! We loved it at the time, but especially now after seeing some of the remainder of the country, we can put it into some more perspective.
When planning this trip we were excited to be entering the country in a non-touristy area, to become accustomed to the country, and then hit the remainder of the country where most tourists go. It was hard-going and we were the only people we met doing it in this direction, but was so worth it! Hard-going because we have entered a path not well travelled, with no guide book, information from a blog, and just our nouse, our intuition and experience *see footnote below. Worth it because the hardest things in life always work out to be the most rewarding and this was no exception.
Hover over photos for captions
I could write forever (of course) about why we loved it down here but instead I will list some reasons why we felt this area was so incredible.
1. It is a total time warp. It felt like we had stepped back in time 30 years or more (with splashes of the modern world here and there)
2. The pace and size. Not much was happening down here when compared with the north
3. Villages untouched by the outside world. Think Thai fishing villages 40 years ago. Never have we seen so much drying fish and fishing boats. There were no restaurants, beer, nothing.
4. Untouched beaches. Its hard to compare beaches for us West Aussies and sure you can't really beat the beauty of ours but for this region they were pretty incredible. Some were basically best of Thai beaches but no one there.
5. Mostly though – THE PEOPLE. We literally were greeted about 100 times a day, by everyone from little kids, to the old people. Ive never heard houses screaming Ming Gar Lar Barrrrr (hello), but you heard this emanating from most village homes. Some kids yelled it so loud i thought they were going to explode. You get double looks, stares, and just smiles from EVERYONE. Sometimes we complained our faces and jaws were sore, Isn't that sad – we don't smile enough at home!
Warm Welcome
We assumed that people here were thrilled to see westerners begin to visit their area. Sure, we bring money, but we felt it was more genuine than that. This is a super positive time for the Burmese. They had elections last November where Aung San Suu Kyi was elected (whom everyone adores here) and just this week have elected their new president (who will work under Aung San Suu Kyi). Roads are improving, technology is changing peoples lives (The scooter was only introduced 10 years ago) and so now that these people are starting to see white people around, it is another sign of their lives and country joining the rest of the world.
This is a catch-22 though to me. I have never seen people as happy as the southern Burmese. outside of the big towns, they seemingly have nothing (no "stuff") but they are all ridiculously warm and welcoming, with the biggest smiles in the world. Compare that to the office on most given mornings and you have to wonder – Who has got it right????
OK OK – On to the beaches.
Pa Nyit.
We were recommended this beach by Steve (see earlier post). We took the 2 hr scooter ride to get here and while not disappointed, it wasn't what we were looking for. Steve loves this beach cos he is a pom and to him a dry, desert beach is super appealing. There was hardly any shade and it was bloody hot. Having seen many of our beaches up north, we were kind of like "Oh… ok well we have this at home and ours are way nicer". We had a dip and it was refreshing after the hot long ride, the last hour was pure off road joy! But not so much joy on a scooter with 2 people. Also, the buddhist pagoda on the rocks of the headland was pretty nice too.
The next day we set off early to find a more jungle beach, found a time warp fishing village (called Han Slan) and on our way to a beach we discovered an extremely steep looking road heading up a massive hill. "Why not" we thought and headed up. Well, the road got steeper and then turned into a road construction site (in itself was interesting) and i started to think "how the fuck am i going to get us back down this!"
Anyway this is where we had the sick moment of chilling with monks at a 547m high pagoda, smoking a cheroot and chewing on Beetlenut. It was really an amazing experience. We didn't find a beach that day, as after the 3 km back downhill (down which some Sheree had to walk it was so steep, and we heard of a european crashing a couple of days later) we were (i was) too exhausted to keep exploring. At the same time though, the experience that we had just had, completely filled our quota of "amazing" and we were definitely happy to go back to the air con hotel room and chill!
Paradise beach, Grandfather Beach.
Well we found it. We found the untouched paradise that we had been looking for. At lunch on our way to Paradise Beach, we had fortuitously made friends with an American travelling pair, Brian and Sharon, who were on a tour around the country and had had a fishing boat organised with a local fisherman. We were invited to tag along so we arrived at this paradise beach on a local fishing boat. It was pretty incredible! it was like being marooned off a deserted island somewhere. I then rode the boat back and picked up the scooter. From the boat I could see "Grandfather Beach". This is a several km long beach with pure squeaky white sand (Think a long long Bremer Bay mixed with Esperance but with jungle) that currently is completely deserted but I can see it becoming a Koh Samui within 5 -10 years EXTREMELY EASILY. It will become a wreck and at the moment is pure heaven.
So we had 2 nights in paradise beach (photos below, check out the photo of the kitchen) and did a little exploring as well from there, riding our scooter along the expanse of Grandfather Beach (Above). We felt so incredibly lucky to be down here, and to see it now before the beast that is Globalisation hits here and takes over.
 *note – Mountain view photo above is from http://www.myanmarparadisebeach.com/ and photo of us is not mine
If you are an adventurous type, can handle a scooter and you want to experience a culture and landscape that at the moment is UNTOUCHED, i.e. unchanged by foreigners and tourists, then come here very soon. We felt like we were at the beginning of this wave, its bizarre but you could feel it. Stephen (the blog guy) said visits to his page have doubled in the last month or two. Up in the north of the country we overhear people talking about going. There are currently two sites that have been cleared on two beaches for a resort on each one. It's happening.
The deep south of the Peninsula is seriously amazing and I have never seen a place that is so beautiful and yet so devoid of tourists. The entire peninsular (which takes 3 hours north to south by scooter) is the sort of place where you see the same people over and over, and that group would consist of maybe 10 – 12 westerners? In the whole Peninsula this is all we saw. We met an english girl who took the 14 hour night bus to Yangon from Dawei, got to Yangon, thought "What have i done" and flew back to Dawei and rode to Paradise beach. It really does have that effect on you.
We both want to go back to this part of the world. But perhaps it will be another 3-5 years before we get a chance again and will it be the same?
I highly doubt it.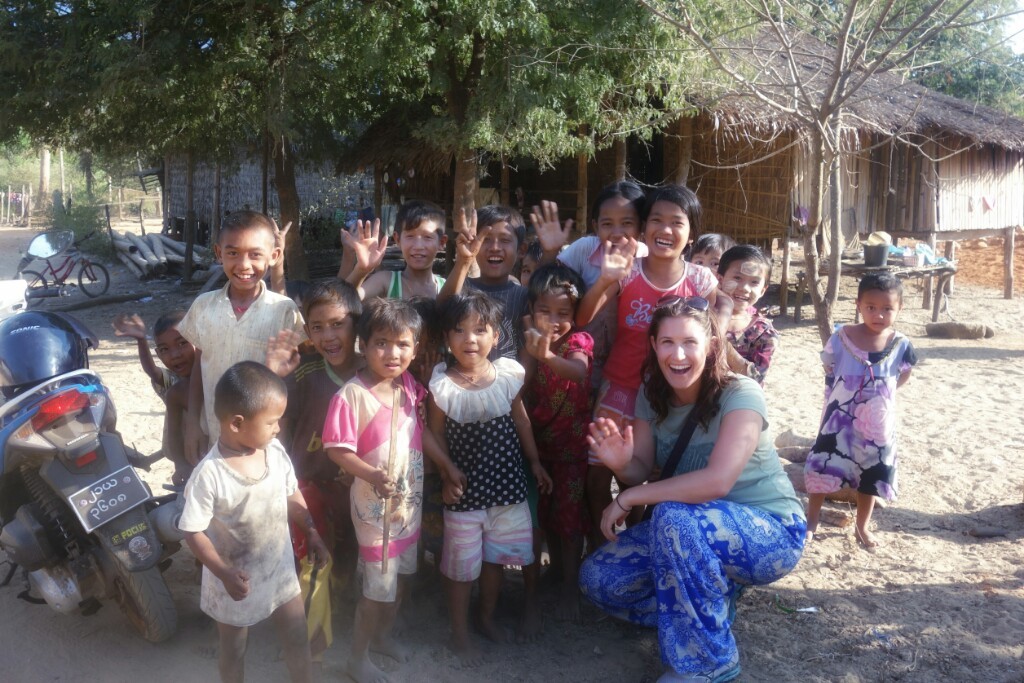 *footnote, it is hard to get down everything without writing a small book. Just want to note that while a lot of what we write sounds incredible and amazing, I want this to be an honest account too. All of these great experiences are also met with extreme heat, tiredness, difficulty in understanding foreign places, missing the ease of home sometimes, wariness of some restaurants that have had food out since 5am and covered in flies (most southern Burmese food is like this). It is a habit to write about the positive, but there are realities too and I want people to get that too. It's not all "fun" all of the time, but we have been really good at just accepting the shit, looking for the good and really enjoying the moments. There have been two moments for me and one for Sheree where we both had had enough and I will certainly be talking about mine in another post.